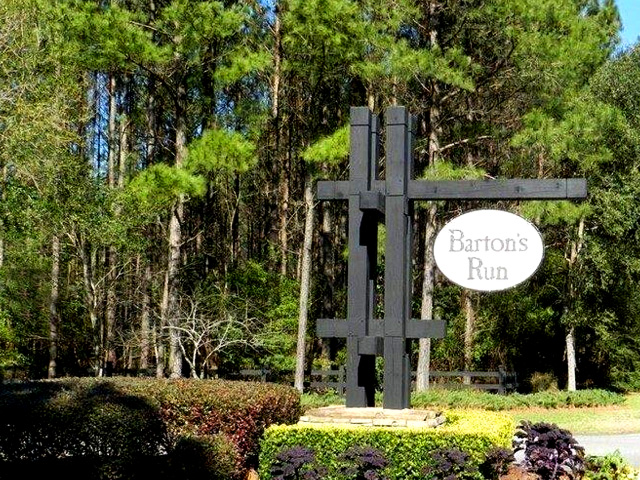 The epitome of unpretentious living in a private, gated preserve of 70, wooded and lagoon homesites ranging from 1.2 to 5 acres, Barton's Run is a reprieve from the binding restrictions of traditional planned communities. Comprised of winding roads and pristine country acreage, Barton's run is unrestricted, Low Country living at its best. Surround yourself with nature, build the home you've been dreaming of, and discover a quiet, peaceful world away from the hectic pace of everyday life.
Relocating to Barton's Run with a family?
Families with children relocating to Barton's Run have multiple options for schools to best fit individual schooling needs. The schools in Bluffton area include: Bluffton Elementary, Michael C. Riley Elementary, Okatie Elementary, Pritchardville Elementary, Red Cedar Elementary, Bluffton Middle, H.E. McCracken Middle School, Bluffton High, Hilton Head Heritage Academy, Hilton Head Preparatory Academy, Hilton Head Christian School, and St. Francis Catholic School.